Only Medispa with Board Certified Physician on site –      Dr. Celso Rodriguez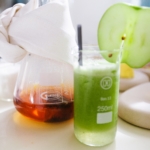 Latest State of the Art Technology and Treatments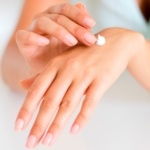 Full Line of Physician Selected Premium Skin Care Products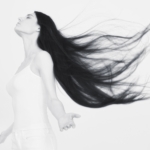 Nonsurgical and Noninvasive Effective Weight Loss Treatments
---
Providing the best state of the art technology, Vanish is a full-service medi spa offering laser hair and tattoo removal, aesthetics treatments, rejuvenating facials and premium skin care products.
---
Standing out above the rest, Vanish MediSpa is the only medi spa with a board certified physician on site to ease your anxiety and answer your frequently asked questions. Offering the latest state of the art technology in the industry, Vanish Medi Spa specializes in laser tattoo and hair removal. Our full spectrum laser is able to treat all skin types and tattoo colors, making us the only laser clinic in the region that can safely and effectively treat everyone.
We also offer a full line of premium skin care products and facial aesthetic treatments like Botox and Dermal fillers. Our physician has selected the very best skin care product lines that will rejuvenate, hydrate, and restore your skin to that desirable youthful vigor.
In addition, we offer a nonsurgical and noninvasive alternative to liposuction, Coolsculpting. This technique works by freezing fat and reduces those hard to get "love handles" and other unwanted fatty areas. This is a simple and painless procedure with amazing and permanent results.
Our weight management treatment focuses on a medically supervised hCG diet. With this diet, you can lose up to 30 lbs in a month. Furthermore, no medispa would be complete unless it can offer a life changing and long lasting treatments. For that reason, we offer Biote. Biote is a bioidentical hormonal replacement treatment. Our medical director is one of the region's leading expert in both men and women's hormonal balancing. By a simple blood test, our board certified physician can customize a personal hormonal treatment plan that will make you feel younger, erase years from your life, revitalize you, reenergize your sex life, and recharge your energy.
In short, Vanish Medi Spa Vanishes all the UNWANTED.
Get Scheduled for Your Appointment Today
Make an appointment at Laredo's Premier Medical Spa and Laser Aesthetics clinic by simply filling out the form below and we will contact your shortly to verify your appointment.